Breast Enlargement Surgery, also known as breast augmentation surgery or "boob job" by patients, is the most popular types of cosmetic surgery.
There are many reasons for choosing to have breast enlargement surgery. A breast augmentation can restore breast volume lost after weight reduction or pregnancy but also address feelings of dissatisfaction with the size and shape of your breasts.
Breast enlargement surgery can also be used to achieve a more rounded breast shape or improve natural breast size asymmetry by correcting a difference in size between your breasts. Some women have one breast smaller than the other which can impact a woman's self-confidence. 
Two of the most popular breast surgeries are augmentation (enlargement) and breast lifts.
A consultation with a Plastic Surgeon who specialises in breast augmentation at the Kingsbridge Private Hospital's Breast Enlargement Clinic in Belfast will help determine which procedure is best suited to meet your objectives.
What results can you expect from Breast Augmentation Surgery?
Increases breast fullness and projection
Improves balance of breast and hip contours
Enhances self-image and self-confidence
Breast Enlargement Implant Surgery: The Key Facts
If you want bigger breasts, then breast augmentation is the recommended surgical procedure. When considering breast augmentation there are number major factors to think about including location of the incision, type of implant and the size and shape of the implant.
Location of incision and implant: The three most common incisions for breast augmentation are under the fold of the breast, in the armpit, or around the nipple. The breast implant can be placed under the pectoralis major muscle (submuscular) or on top of the muscle and under the breast gland (subglandular). Your consultant breast surgeon will discuss the advantages and disadvantages of each option and help determine which will be best for your body type and for your requirements.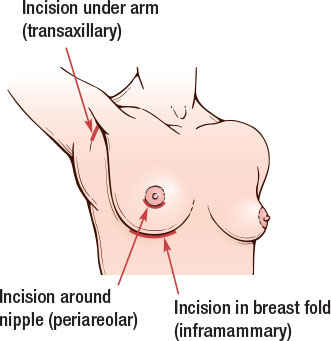 Implant size and shape: There are several types of breast implants. When choosing, which implant is most suitable, your consultant will take into account your chest and body shape, your lifestyle and your objectives. Our consultant plastic surgeon who specialises in breast augmentation will be able to discuss what size and shape will look the best and ultimately make you happy.
Types of breast implants: We only use silicone-filled breast implants. While silicone tends to be more expensive and requires a larger incision, silicone implants tend to have a more natural realistic feel and are an excellent choice for a patient with little natural breast tissue.
Silicone-filled breast implants offer you and your surgeon the widest breast implant options to help you find the full look that's right for you. Motiva implants offer multiple sizes and projections, and all are designed for a soft feel. So, you can find the fullness that's perfect for you and your body.
The breast implant options include those designed to offer increased fullness with a full round look and a soft feel; those which provide a classic round look and teardrop-shaped implants designed to mirror the curve of a woman's breast.

Benefits of Choosing Breast Implant Surgery at Kingsbridge Private Hospital:
We only use silicone-filled breast implants
Complimentary One2One service with a Breast Enlargement Clinic adviser who will discuss your needs
State of the art, five star facilities at Kingsbridge Private Hospital, Belfast
Outstanding customer service leading up to, throughout and after surgery
Find out more about what to expect during breast enlargement surgery.
Breast Enlargement Before and After
Real Women, Real Results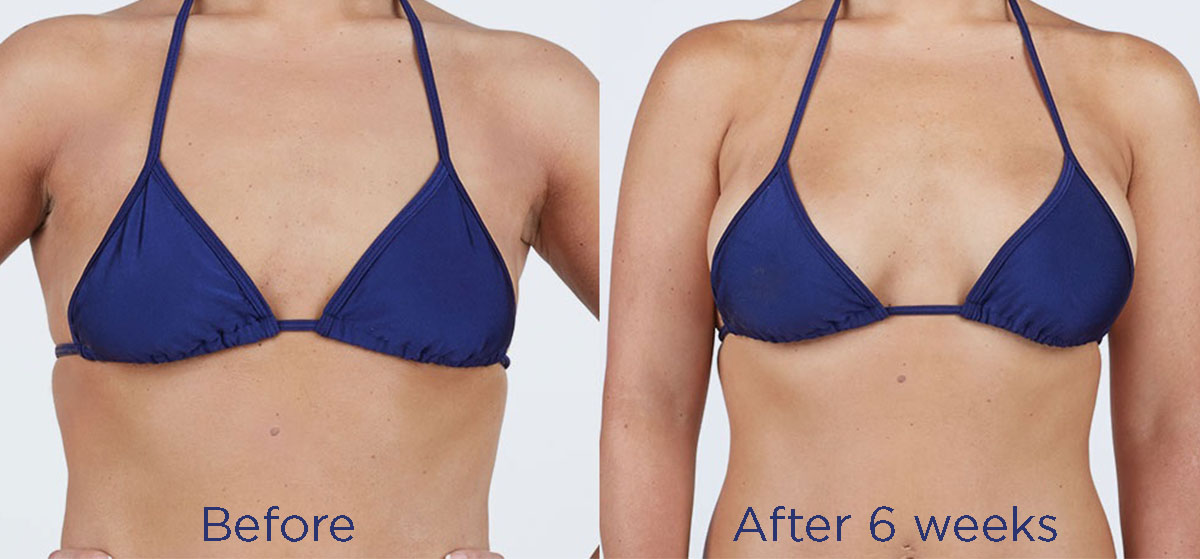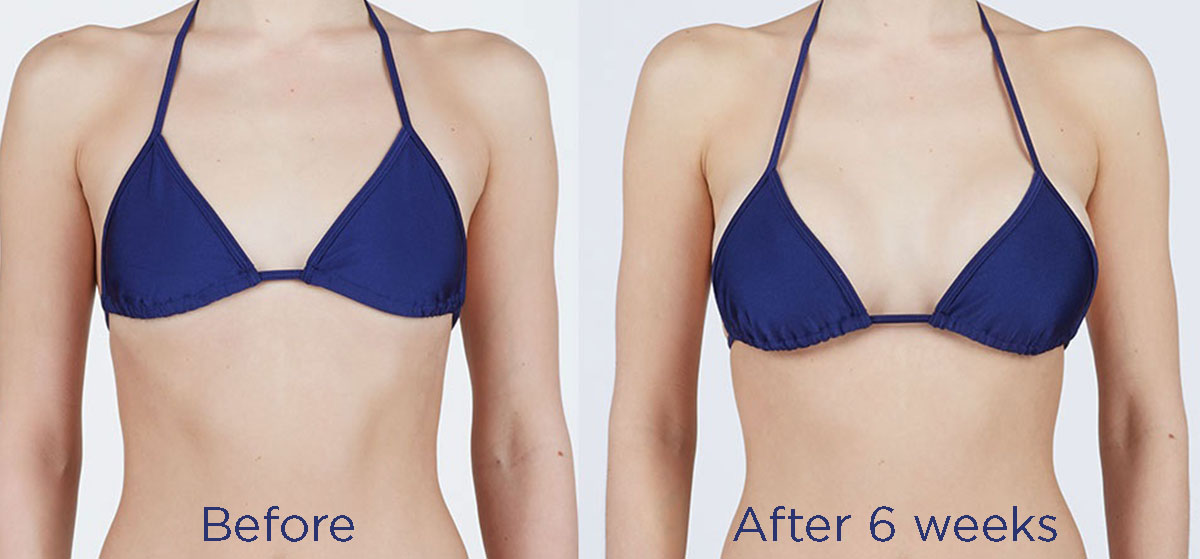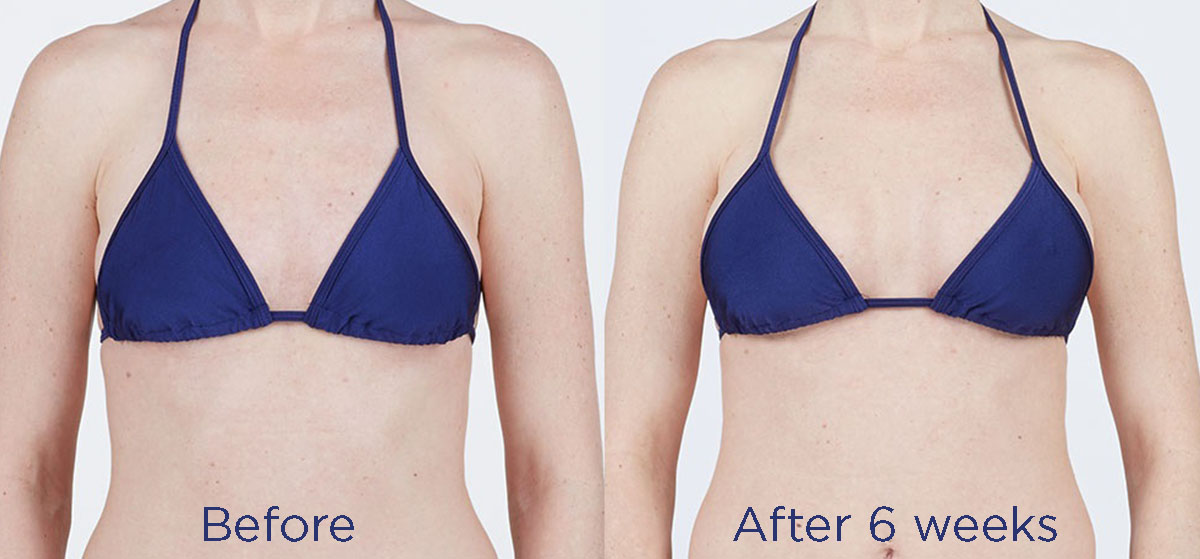 Breast Augmentation or Breast Lift?
Breast augmentation surgery deals with the size and shape of the breast. It will, however, not correct sagging breasts. Whereas, breast lift surgery corrects the position of the breast but will not increase the bust size.
A breast lift is often carried out in conjunction with breast augmentation. This enables the breasts to be restored to a more youthful position while also increasing the volume with the use of an implant. Having a breast augmentation together with a breast lift will give you more upper breast fullness along with repositioning drooping breasts and nipple areas.
Making the decision to have cosmetic breast surgery is very individual and extremely personal. For reasons of safety and peace of mind, it is always best to consult with a registered and experienced consultant plastic surgeon who specialises in breast augmentation. This will provide you with the assurance of getting the best possible outcome.
Breast Implant Consultation
A personal consultation with a Plastic Surgeon can be the most beneficial resource when considering the available options. A consultation doesn't take long, and with an expert's opinion, you'll be better able to understand the benefits, risks, and decide which implant options are best for you and your body.
At your consultation, your Consultant Surgeon will discuss the size, shape and type of breast implants that are most suitable for you.
Breast implants usually last for at least 10 years, but they may last for longer than this without any problems.
After breast enlargement surgery, you may still be able to breastfeed. There is no risk as silicone has not been found in breast milk.
Breast augmentation can interfere with mammography scans. If you're going for breast screening, please tell your Radiographer or Nurse that you have breast implants.
How Much Does Breast Enlargement Cost?
Kingsbridge Private Hospital offers a range of payment options. We work with all major health insurance companies and we also offer self-payment options including cash and credit and debit cards. We can also offer you finance through our finance partner - Chrysalis. 
Breast augmentation costs can vary based on the type and cost of breast implants that you choose. Breast surgery costs may include:  
Anaesthesia fees
Hospital or surgical facility costs
Medical tests
Post-surgery garments
Prescriptions for medication
Surgeon's fees
Cost of the breast implants
---
Getting advice about Breast Enlargement
It's important not to rush into the decision to have Cosmetic Surgery. For some patients, discussing this with a GP, whether it's their local GP or a Private GP at Kingsbridge Private Hospital can be helpful.
At your first consultation with a Cosmetic Surgeon at Kingsbridge Private Hospital, it's important that you discuss what you're hoping to gain from the operation and the result you can realistically expect.
Book a Consultation today to speak with one of our experienced Cosmetic Surgeons to discuss the options available to you.
---
What are Breast Implants?
Breast Implants are artificial (prosthetic) implants. In the UK, two types of breast implants are commonly used:
Silicone implants - Available as a liquid, gel or solid form similar to plastic.
Saline implants - Sterile salt water is used
 The treatment options available will often depend on your individual circumstances and needs. At Kingsbridge Private Hospital, our Surgeons only use premium silicone-filled breast implants
---
Complications relating to Breast Enlargement surgery
At Kingsbridge Private Hospital the risk of complications is extremely rare but it is important that you are aware of them before having your procedure.
Complications associated with any form of surgery can include an unexpected reaction to the anaesthetic, excessive bleeding or developing a blood clot, usually in a vein in the leg (deep vein thrombosis).
Potential complications associated with Breast Enlargement surgery:
Sometimes slight differences in the shape and size of your breasts can be highlighted by implant surgery.
 There can be a risk of infection in the breast. If this happens you may need to have the implant removed to allow treatment.
Abnormal scar tissue can form around the implant which can squeeze the implant to make it firm and round. This is called capsular contracture and can be painful. Your Surgeon may advise a further operation to treat this.
Your breast skin and nipple may feel less or more sensitive after surgery. This usually improves after a few months. If you lose sensation after breast enlargement, it can be permanent.
Scars can become red, thick and painful. You may need more surgery to correct this.
Implants can sometimes affect the skin on your breast and you may find your skin has ripples and creases. This most commonly happens in very thin people or after sudden weight loss following surgery.
Implants can in very rare occasions leak. This may be a slow seeping or a sudden split. If this happens, your implant may need to be taken out.  
---
What happens prior to Breast Enlargement surgery?
Prior to your procedure, the Consultant Surgeon will,
Measure your breasts and assess their shape, your skin and the position of your nipples.
Draw on your breasts to mark the operation site.
Photograph your breasts for confidential 'before and after' images.
Possibly want you to have a mammogram.
This will all help towards ensuring you get the best results possible from your surgery.
---
What happens during Breast Enlargement surgery?
Breast enlargement surgery usually takes between 1-2 hours. During typical breast implant surgery, cuts are made in the skin on your breast. The exact position of the cuts can vary depending on the shape and size of the breast and the look you are trying to achieve. They can be in the crease under your breast, around your nipple or towards your armpit area.
Once the cut has been made, your Surgeon will make a space for the implant to be inserted. The implant usually lies under your breast tissue on top of your chest muscle, but is sometimes put under your chest muscle. This reduces the chance that the edges of the implant will show, and can help to reduce the risk of complications such as capsular contracture.
After the implant has been inserted the cuts will be closed with stitches and a supportive wrap will be put around the breasts using a supportive dressing or a support bra.
---
Recovering from Breast Enlargement surgery
Following your operation, you may experience some pain. Your Surgeon will advise on medication to help with the pain and the length of time you should be taking this.
At both your initial appointment and before leaving Kingsbridge Private Hospital, your Surgeon will advise on when you can expect to return to your normal activities. You may need around two weeks off work, depending on the operation you have had and what your job entails. You should refrain from any heavy lifting or arm/ chest exercise for approximately one month afterwards to help reduce tissue damage on the area where the implant was placed. If your Surgeon placed your implant under your chest muscle, you may need to reduce your activity for longer as repair times can be extended.
---
Breast Enlargement surgery
Side-effects are the unwanted but mostly temporary effects you may get after having breast enlargement surgery.
Following your procedure, you will have some hardness, discomfort and swelling in your breasts. This will subside as swelling reduces. Bruising and pain may last a few weeks after having breast enlargement surgery. Scarring will fade but it can take up to six months to see a noticeable difference.