Kingsbridge To Keep Giants In Fighting Form For 2022/23
07th, Oct 2022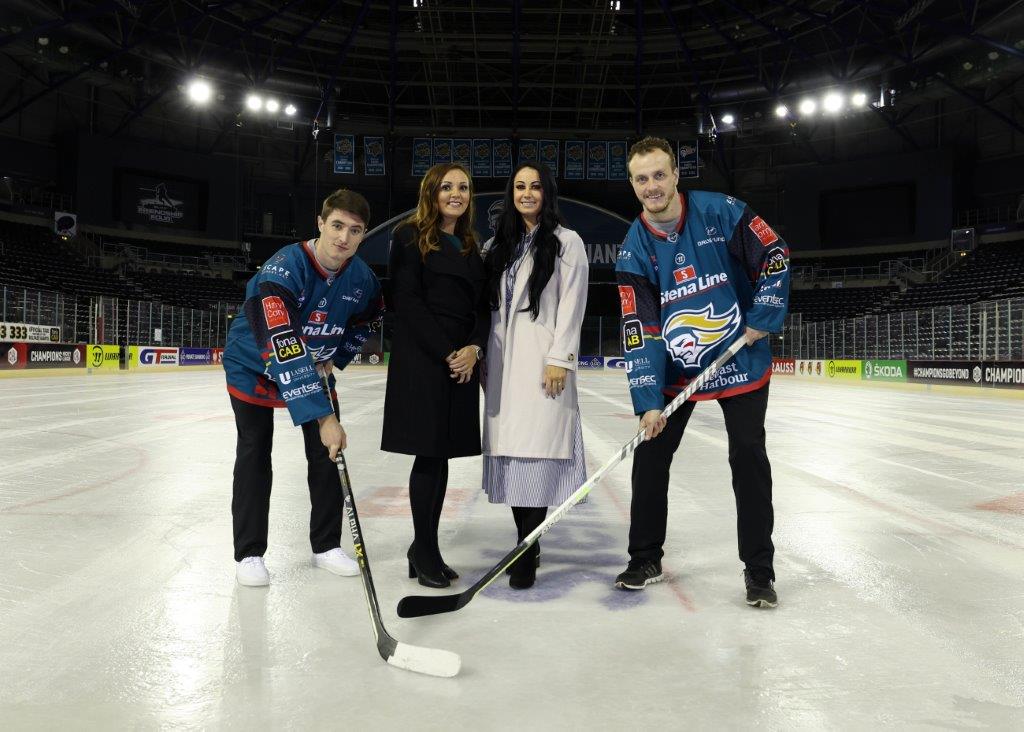 The Stena Line Belfast Giants are proud to have Kingsbridge Private Hospital Belfast, part of the Kingsbridge Healthcare Group, as their official medical partner for the 2022/23 season. This will mark the second of their three-year commitment to the Belfast Giants which was announced last season.
Kingsbridge is Northern Ireland's leading private healthcare provider, and a frontrunner in sports medicine across the UK and Ireland. Along with access to Private GP services to cut out long wait times, the partnership with Kingsbridge will give the Belfast Giants valuable access to over 300 medical specialists.
Head Coach Adam Keefe, who is well aware of how key this partnership is for the players' health and the team's success, said: "Ice hockey is such a physically taxing sport, it's what makes it so entertaining to watch, but it can also take a toll on players. Having Kingsbridge Private GPs, their medical services, and access to a full fleet of experienced medical professionals cannot be understated.
"We wouldn't be a competitive team without Kingsbridge keeping us healthy on and off the ice, so we're very happy to continue to have them on our team."
Kingsbridge Private Hospital operates a five-star service, with expertly trained staff and facilities with the highest levels of technological advancement and expertise to ensure the whole team gain access to world-class medical support and clinical treatments, should they need them.
Fiona Dowds, Head of Group Sales, and Business Development at Kingsbridge said,
"At Kingsbridge, we know how important it is for all athletes to have access to state-of-the-art technology, including MR and CT scans.  The health, safety and fitness of players is of paramount importance to the Belfast Giants just as it is with us for every patient that crosses our doors.
"We are so pleased to continue the medical partnership with the team. With our HQ based just a stone's throw away from The SSE Arena, which has become the 'home of ice hockey' here in Northern Ireland; it is great to help our hometown team compete at the highest levels and stay fit and healthy while doing so."
Visit kingsbridgeprivatehospital.com for further information on services and treatments available.
---